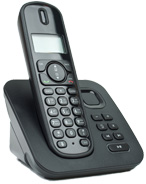 Call 613.473.2839 to order
Home Phone
Home phone service with the features you need.
Includes:
Voicemail
Call Display
Call Waiting
Call Forwarding
Add a long distance package for as low as $9.95
Home phone services are available within the Hastings Cable Vision cable coverage area, to subscribers of our Silver or Gold Wireless Internet Packages and anyone who already has high speed internet.
Call 613.473.2839
to confirm availability in your area.

Bundle and Save